Visit Our Chiropractors in Yucaipa Today
At Jarrett Chiropractic, we are a team of experts with years of experience and training that aim at improving the lives of our patients in the Yucaipa area. We use a holistic approach to diagnose common problems that many people face and utilize safe yet effective treatments to subside irritating symptoms that put one's quality of life in jeopardy. Whether you are dealing with spinal disorders, neck pain, back pain, or any other health problem, our chiropractors have the qualifications, experience, and a solid understanding of how patients should be treated and cared for with chiropractic care.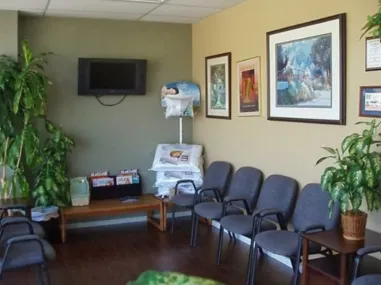 General Chiropractic Care

Many times, our patients aren't quite sure what is triggering their neck pain, back pain, or health complication. But at our practice in Yucaipa, we can look for the underlying cause of your problem. We will do a comprehensive physical exam and review your health history to not only identify the imbalance in your body but also to determine and create a holistic plan that gets you back to feeling better again.
Life Counseling
A part of helping you feel better is making sure your spinal disorder, pain, or injury does not occur again. Although this approach will vary from case to case, we will have you make certain life changes so that you can have a fulfilling life. For example, our chiropractors may have you include specific exercises in your daily routine to eliminate pain, prevent re-injury, improve mobility, and enhance your life. The changes we recommend to you can be easily be integrated into your busy schedule.
Prevention
Preventing a problem is much easier than treating one. Unlike conventional medicine that only treats the pain, illness, or injury when it occurs, we at Jarrett Chiropractic improve your health and well-being to minimize the chance of a problem taking hold of you. It is one reason why we love to offer chiropractic care to residents in the Yucaipa area.
Our Chiropractors Are Ready to Help
For those near or in the Yucaipa area needing guidance or help for their back pain, neck pain, or a spinal disorder, Jarrett Chiropractic is ready to assist. Make an appointment today with our chiropractors by calling us at 909-797-1705. There will always be lots of chiropractors to choose from, but Jarrett Chiropractic stands out every time because we care about your needs, health, and well-being.